Camping Registration, Trail INformation, Advocacy, History
Friends of the

Cumberland Trail
The Friends of the Cumberland Trail are a non-profit group of volunteers that works with the State of Tennessee to maintain and advocate for the Cumberland Trail.  As such, we raise funds, facilitate volunteer work, and preserve the ecology, history, and folklore of the region. 
Trail Alerts & Information
Click here for the latest status of park trails.
Camping Registrations
Click here to register for a camping site in the Park
Upcoming Events

Click here for happenings on and around the Cumberland Trail.
Our Record Label & Cumberland Trail History
Learn about the history of the Trail, the land, and the people.
There are so many ways to get involved with Friends of the Cumberland Trail.  Become a member!  Volunteer to in the Adopt & Maintain Trail Program!  Participate in one of our events such as the Bicycle Ride Across Tennessee.  And we can always use donations and sponsors for our activities.
Recreational Opportunities on the cumberland Trail
Hike, camp, fish, kayak, trail run.  So many things to do here on the Cumberland Trail. . .
Please exercise caution when on the Trail.  It's wild out there.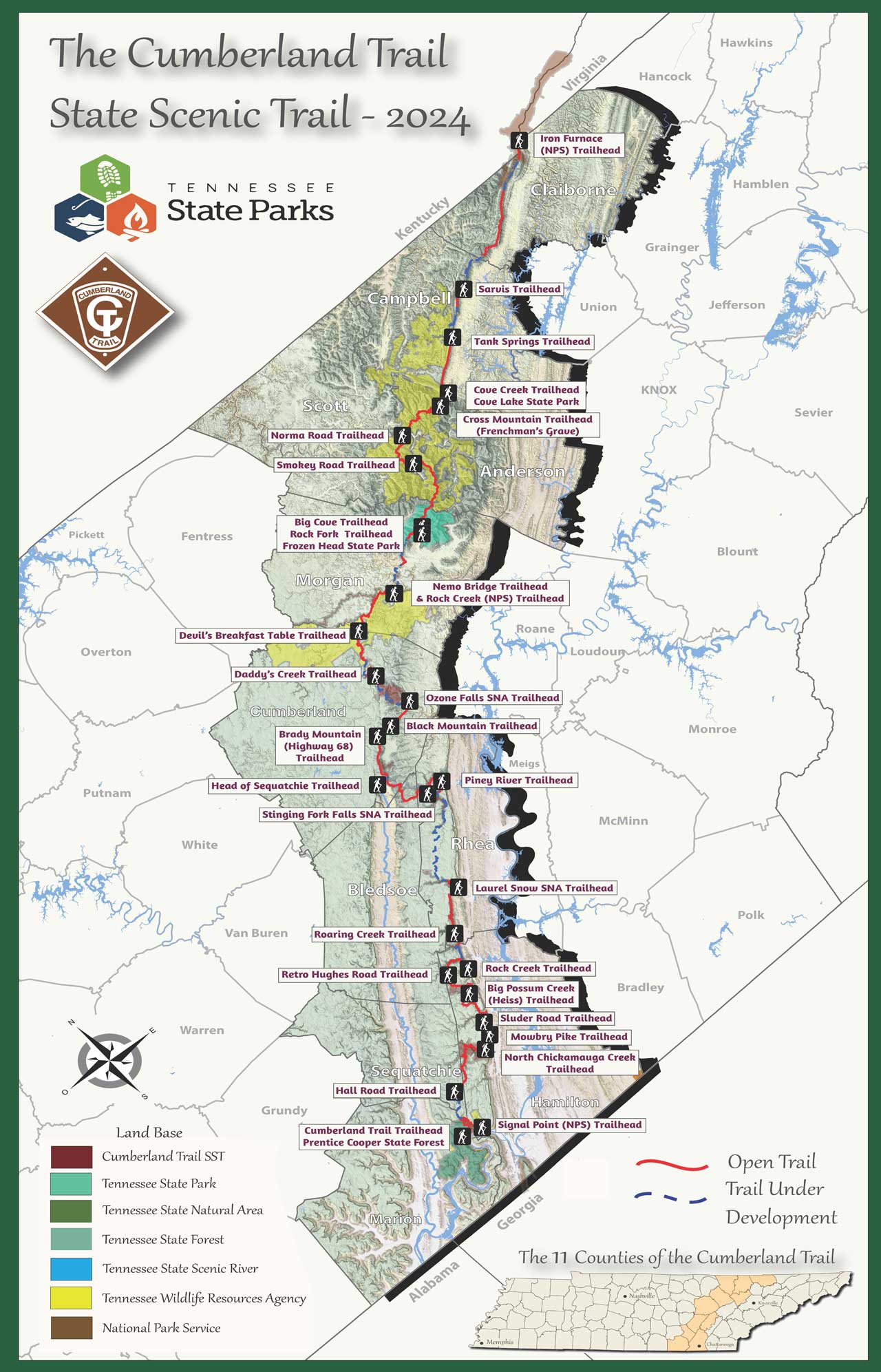 The Cumberland Trail
State Scenic Trail
The Cumberland Trail traverses eleven East Tennessee counties, from the  Kentucky / Virginia / Tennessee border nearly to the Georgia / Tennessee border.
More trail is being built every day.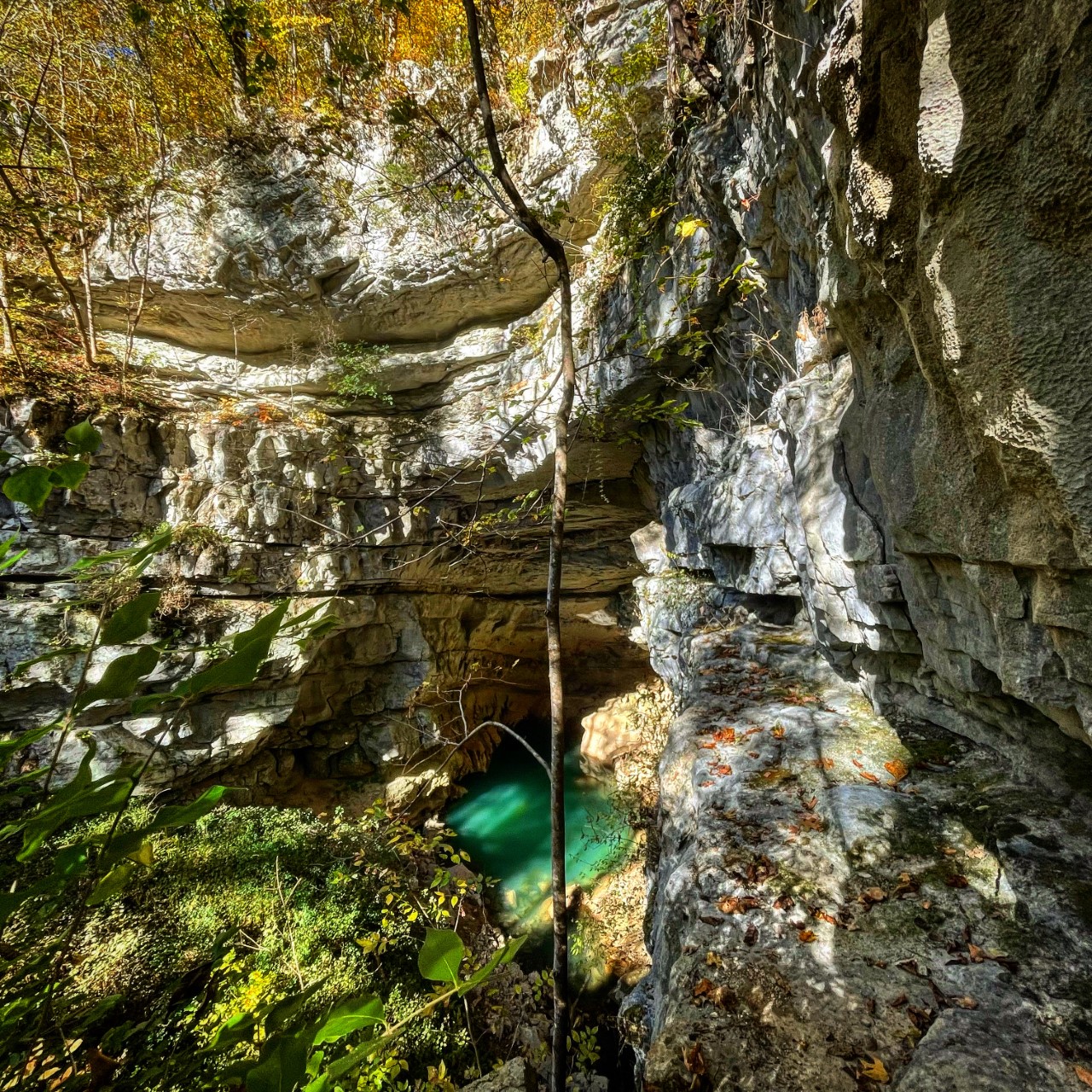 Land, Culture, & History of the cumberland Trail
Read about the history of the trail and the region, the folklore, and the geology of the Cumberland Trail. 
Also, listen to some tunes from our recording studio, Sandrock Recordings.
As advocates for the Cumberland Trail, we do a lot of different things.  For example, we help the State Park by managing camping registration throughout the Park.  We also post trail status updates so folks can see current conditions of the trails when planning their outings.
We also maintain historical records of the land, culture, and history of the Cumberland Trail.  We provide information on recreational opportunities along the trail.  We even have a recording label that preserves the sounds of Appalachia.
Sign up for our newsletter
Get updates on the Cumberland Trail Events, Progress, and Volunteer Opportunities